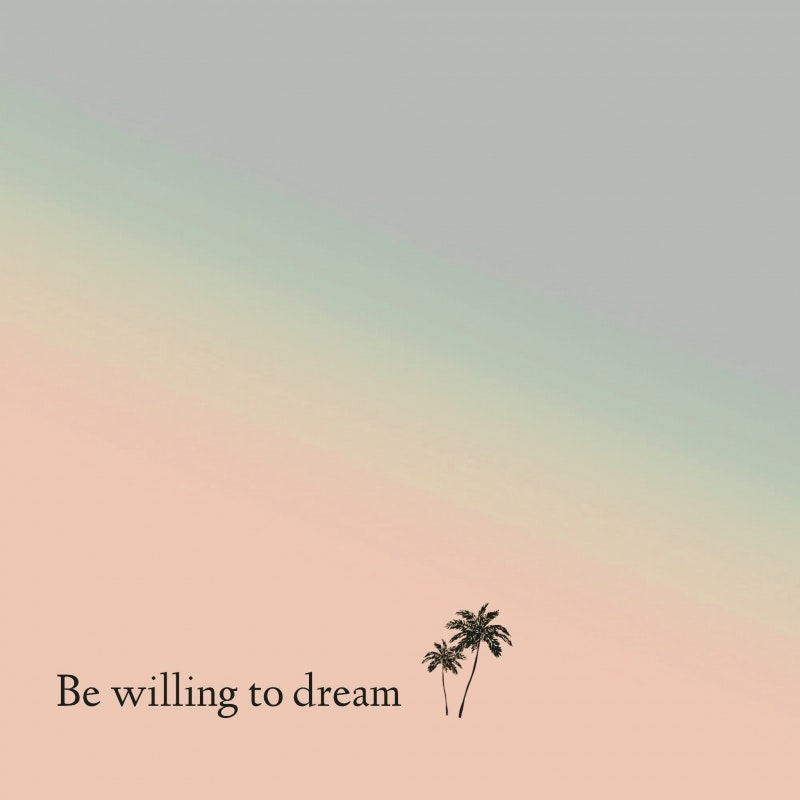 Be willing to dream
Ett sätt att hålla sina drömmar vid liv är att skriva ner exakt vad det är du drömmer om och på så sätt undvika att det du drömmer om rinner ut i sanden och glöms bort.
Vad exakt är det du vill ha i livet?
Det kan vara vad som helst, ingen dröm är fel att drömma och det är din dröm. När du har skrivit ner vad din dröm är sparar du ner dina anteckningar på ett lättåtkomligt ställe så att du när som helst kan ta upp anteckningarna och läsa dem. Starta var dag med att fokusera på dina mål genom att sätta dig en stund för dig själv, känn in en positiv känsla och läs sedan dina anteckningar. På så sätt så påminner du dig själv om dina mål och de sätter sig i ditt undermedvetna. Gör detta varje dag. Du kommer efter ett tag att märka ju mer du visualiserar din dröm, ju mer håller den sig levande i dina tankar och börjar även snart ta fysisk form. Din dröm kommer att vibrera så starkt inom dig att du till slut inte kan ignorera den. Du kommer med automatik att ta till handlingar som leder dig till din dröm.
Detta är en början till en förändring. Vi kommer att fortsätta att skriva om ämnet och ge er guidning på hur du kan tänka samt göra praktiska övningar för att komma närmare dina drömmar och locka till dig positiva energier.
Om du inte redan har påbörjat din resa mot dina drömmar, så uppmanar vi dig att ta steget nu. Börja skriva ner dina drömmar nu på en gång, du är kraftfull i detta nu.
Vi hörs snart igen.
//One way to keep your dreams alive is to write down exactly what you are dreaming of and in this way avoiding having what you dream of peter out and being forgotten.

What exactly is it you want in life?

It can be anything, no dream is wrong to dream and it is your dream. Once you have written down what your dream is, save your notes in an easily accessible place so that you can pick up the notes and read them at any time. Start each day focusing on your goals by sitting undisturbed for a moment, feel a positive feeling and then read your notes. This way you will remind yourself of your goals and they will settle into your subconscious mind. Do this every day. After a while you will notice the more you visualize your dream, the more it stays alive in your thoughts and even soon begins to take physical shape. Your dream will vibrate so strongly within you that in the end you cannot ignore it. You will automatically take actions that lead you to your dream.

This is the beginning of a change. We will continue to write about the subject and give you guidance on how you can think and do practical exercises to get closer to your dreams and attract positive energies.

If you have not already started your journey towards your dreams, we encourage you to take the step now. Start writing down your dreams now at once, you are powerful in this now.

See you soon again.

Love,

Palm de Lux
30/05, 2020
av
Palm de Lux